Effective Teaching Audios
There is no need to use your imagination when you listen to Harry and Rosemary Wong. They present with great clarity and with multiple examples of what effective teachers do to bring success to themselves and to their students. As you listen to these audio recordings, you will be transported into your classroom and will be able to visualize all of the elements that go into creating an environment that is consistent and predictable for students.

How to manage your classroom will become evident. How to be an effective teacher will be crystal clear. You will end up managing your classroom better and becoming the effective teacher you were meant to be.
All of our audio recordings, which are available on CD and can be streamed online, can be previewed so you can sample the quality of the information shared. The Wongs offer the foundation for you to realize your potential as a very effective and successful classroom teacher. Invest your time in learning how to get rid of classroom discipline problems and free yourself from stress. Learn techniques to improve your content instruction. In the end, you will come to realize how important you are in the intellectual and emotional development of every student in your classroom.

Light the candle of learning for yourself and your students as you listen to the Wongs explain how you can be a very effective teacher. The skill and wisdom you gain will stay with you and benefit you throughout your education career.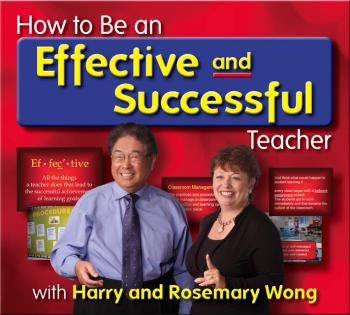 Harry K. Wong, the most sought after speaker on teacher effectiveness, teams for the first time with his wife, Rosemary T. Wong, as they walk you through classrooms that hum with learning. Recorded live in St. Louis, Missouri, they share no-cost strategies and techniques for how to create an effective classroom. Learn more.

Audio CDs
---
Publisher-Direct Price: $31.95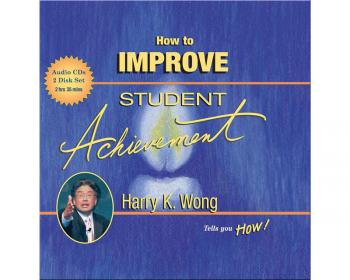 This is the speech that has helped thousands become effective teachers. Harry Wong "Live!" invites you to steal from him the secrets of effective teaching for all grade levels. His delivery is spellbinding. His speeches are legendary. His stories will leave you laughing, crying, and proud that you are a teacher. Learn more.

Audio CDs
---
Publisher-Direct Price: $31.95