Assorted Effective Teaching Items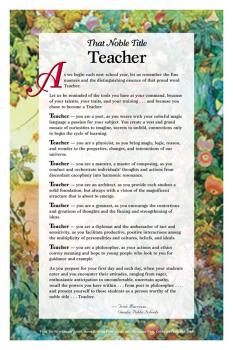 This motivational essay is presented in a beautifully designed poster printed on glossy, heavyweight paper. The text was written by a teacher and will strike a chord with anyone in education. Give it as a gift or frame it and hang it in the classroom and use it to remind yourself of the dignity of the teaching profession. Learn more.

Poster
---
Publisher-Direct Price: $5.95 (includes shipping within Continental US)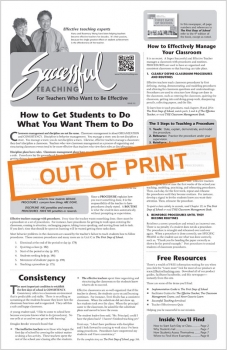 This newspaper has been updated and is now called Effective Teaching. Please see the product called Effective Teaching for complete details.

Newspaper
---
Formerly called Successful Teaching, this eight-page newspaper is published periodically for practicing classroom teachers. It is filled with teaching tips and techniques that are easy to implement in any classroom. The articles shared enhance the content of many of our products. It is available for immediate download for free or in bulk for a small fee. Learn more.

Newspaper
---
Publisher-Direct Price: $0.25 (minimum order of 20, includes shipping within Continental US)