Classroom Management and Instruction Books
Classroom discipline is not the number one problem in classrooms. It is the lack of a classroom management plan filled with classroom procedures and classroom routines giving you time to teach. Our books will help you put into practice the techniques that effective teachers use to lead their students to success academically and personally. A classroom that hums with learning is one where effective teaching techniques have been used to teach procedures so they become habits—classroom routines in the everyday life of students. When students know what to do in the classroom, they will become responsible for knowing how the classroom operates, even without the teacher present.
With procedures and routines, classroom discipline problems disappear and the tone of the classroom transforms into one of active engagement in student learning. Start with THE First Days of School to learn the three characteristics of an effective teacher. You will learn how to successfully and effectively organize your classroom and teach for lesson mastery. Then move on to our other books that delve deeper into the specific topics.
Move on to THE Classroom Management Book, to learn the specifics on how to establish classroom procedures to eliminate discipline problems and increase student learning time. The book is a comprehensive resource for all levels of teachers in any classroom setting. You will manage your classroom better after reading this book and consistently putting the ideas into practice.

Together, our effective teaching books will give you the skills, knowledge, and background to be the most effective teacher you can be for your students from the very first moment they enter your classroom. Many of the titles are available in an electronic format. Look for the "e" icon for details on how to access the books. Effective teaching is all we do!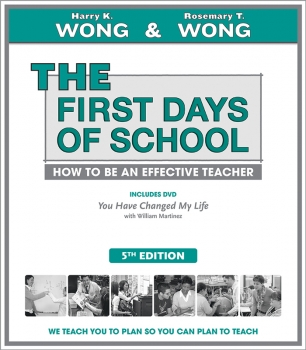 Over 4.2 million copies have been sold of the preeminent book on classroom management and teaching for lesson achievement. Now in its 5th edition, it includes the new DVD, You Have Changed My Life, featuring William Martinez. Learn more.
Suggested Retail Price: $37.95
Paperback
---
Publisher-Direct Price: $27.95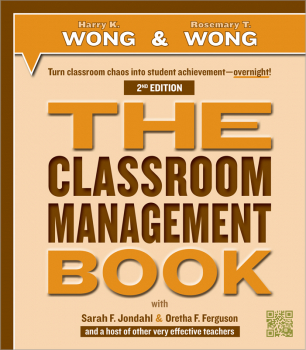 The companion book to THE First Days of School shows in detail how to apply procedures to create a safe place where student achievement thrives. The updated, 2nd edition will help prevent classroom discipline problems and develop routines where everyone knows what to do. Learn more.
Suggested Retail Price: $36.95
Paperback
---
Publisher-Direct Price: $26.95
This book offers a comprehensive step-by-step plan for how to structure an induction program to train, support, and retain new teachers. It includes over 80 pages of References that include schedules and handouts from some of the most effective induction programs in the country. Learn more.

Paperback
---
Publisher-Direct Price: $18.95