The First Days of School, 4th edition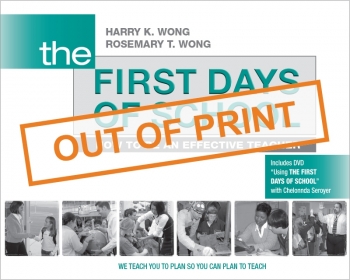 The First Days of School, 4th edition
The 4th edition of The First Days of School is now out of print. If you wish to access the Going Beyond content from this edition, please use these links. Please see the new 5th edition for updates made to this best-selling book.
---
Going Beyond

Going Beyond "GoBe" Folders for
4th Edition, The First Days of School

These folders offer additional information, research, and activities that supplement the 4th edtion of The First Days of School. The GoBe content transcends all grade levels and all subject areas. Click each folder to access that chapter's GoBe content.

A complete listing of every GoBe is in the folder for Chapter 1.